Candidate Center & Referral Program
Direct Hire, Temporary or Temp-to-Perm Services
Nadine Bocelli & Company, Inc. – New York Legal Staffing, Inc. provides a variety of career listings within small, medium and large law firms and in-house corporate legal departments located in the New York tri-state area. You will find we take the initiative to match your skills, needs and circumstances to an opportunity that makes sense to you. We want to assist you to attain achievement and meet your immediate goals to your satisfaction. In addition there are no hidden charges whatsoever to utilize our service. Our legal recruitment service is paid by the employer. There is absolutely no cost to the candidate at any time. Let us help you find an ideal career opportunity.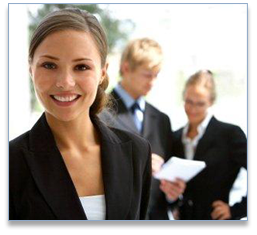 | | |
| --- | --- |
| Recruiting requires perceptiveness, finesse and communication to successfully match individuals with prospective employers. Our staff at Nadine Bocelli & Company, Inc. – New York Legal Staffing, Inc. radiates these qualities. | Candidates come to us because they know that we will work with them with integrity, honesty and intense focus to assist them achieve their goals. |
Referral Bonus:
You can feel confident in referring candidates or employers to our legal staffing service. To show our appreciation for your confidence in us, we offer $300.00 for each referral resulting in a direct hire placement. It's our way to thank you for referring qualified candidates. We realize it is not permissible for some employees to receive external compensation. If this is the case, our company will donate the $300.00 referral fee to a charity of your choice in your name or anonymously.
Referral Program Guidelines:
Bonuses for direct hire referrals are paid after the candidate has successfully passed the client's probationary period. Since there may be a duplication of names referred to us, both from other individuals providing referrals and our recruiters who may already be assisting those candidates, we reserve the right to determine if a referral bonus is due. A qualified referral is a candidate or employer who has not already been submitted to our office within the past year. Referrals are good up to one year from the date of submission.